Progeny™
The Handheld Solution for Material Verification and Authentication
The Progeny™ is the world's first completely 1064 nm handheld Raman spectrometer, designed to seamlessly integrate into any work environment for pharmaceutical processes, including raw material identification and verification of ingredients. It is an excellent rapid working tool for counterfeiting investigations.
Mobile Raman spectroscopy for material identification and quality control
The Progeny™ is a technologically advanced mobile Raman spectrometer designed specifically for processes such as material verification and authentication. It is ideal for the analysis of powders, liquids, solids and other substances in lab-quality. Some of the outstanding features of the Progeny™ at a glance:
Precise and sensitive analysis even through packaging
Simple operation via a smartphone inspired user interface
No fluorescence interference of the sample – thanks to the 1064 nm advantage
Automatic evaluation and identification of the results
Results within seconds
Flexible data transfer with: WLAN, LIMS, and docking station
Unlike other portable Raman spectrometers, the Progeny™ successfully avoids sample related fluorescence interference by using a 1064 nm laser. This results in enhanced material identification, where even the water content of the sample is not an issue anymore.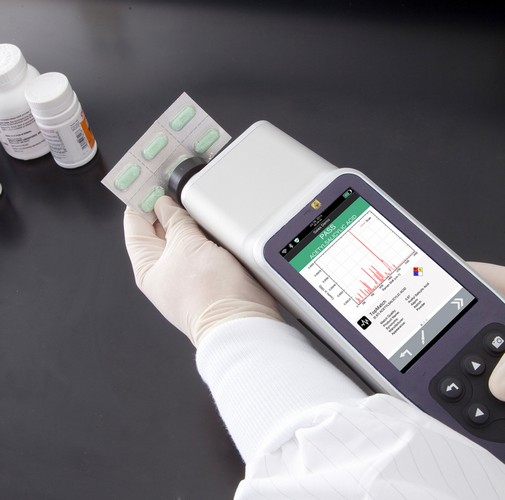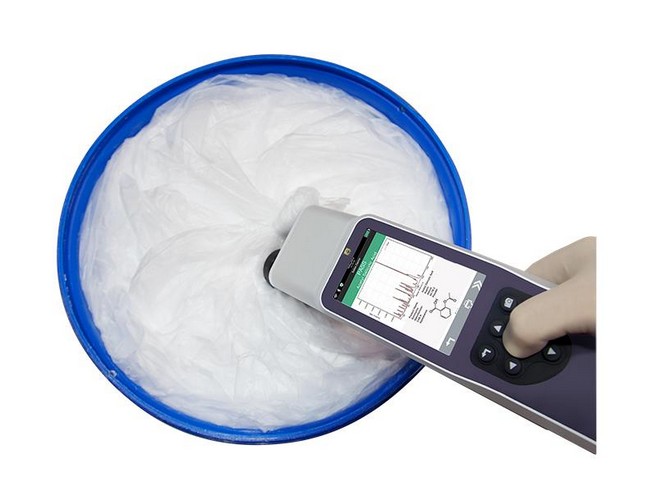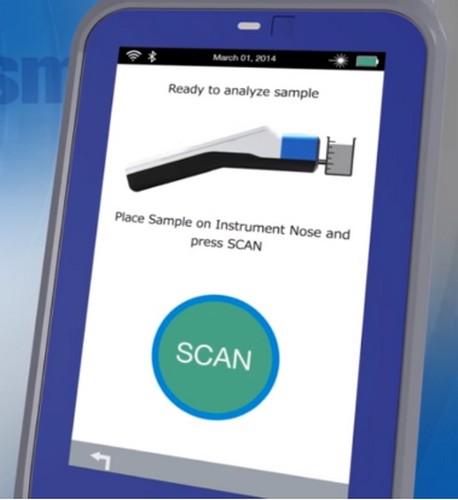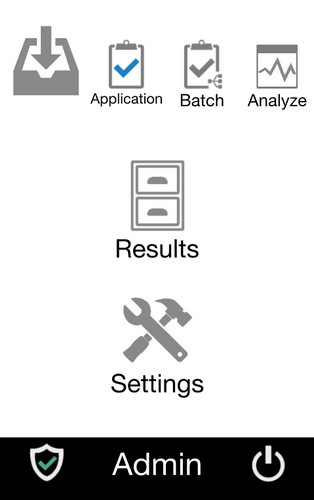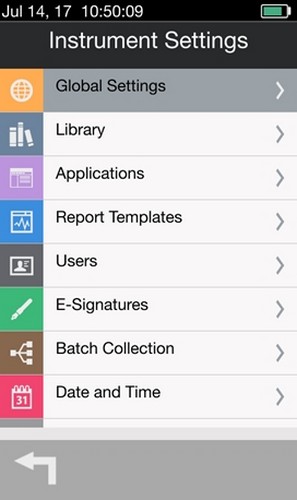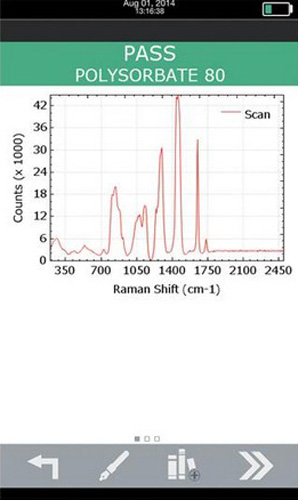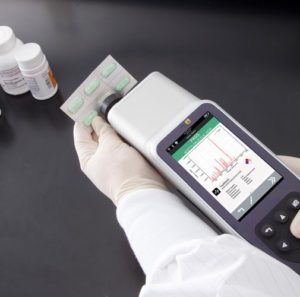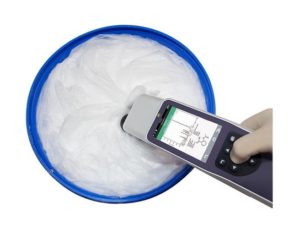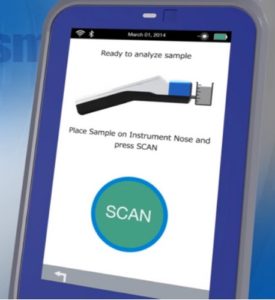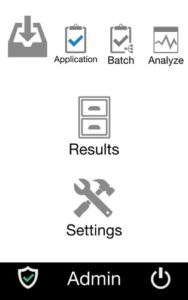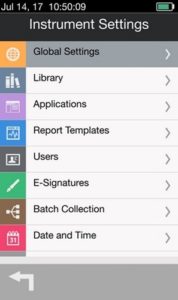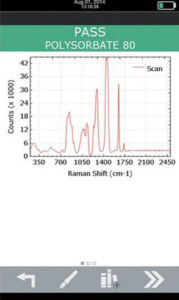 Optimization of the material workflow
The Progeny™ was developed to be integrated flexibly and seamlessly into any working environment. It is successfully used in incoming goods inspection, testing of starting materials for synthesis, quality control in laboratories and clean rooms and of course in mobile laboratories. It reduces the number of steps required to make an informed and immediate decision for subsequent steps. The Complete ID software, which presents simple pass/fail results, makes this process a lot easier. An algorithm compares the measured spectrum with spectra of more than 12,000 substances in a growing and user expandable database. The Progeny™ offers:
Optimization of the production yield through pure starting materials
Protection against counterfeiting
Quality Control during production
Regulatory Compliance
Producers must meet increasingly stringent requirements to ensure consistent production of safe and high quality products. Progeny™ facilitates regulatory compliance with a complete IQ/OQ/PQ protocol package, unique and compliant 21 CFR Part 11 digital signatures and an integrated camera for reading barcodes to ensure error-free data entry.
Progeny™ is an approved technique for:
Why Progeny™?
Clear, reliable results in seconds
Reduction of work steps
Documentation with integrated camera and barcode scanner
Point-and-Shoot (scanning through glass & plastic)
Easy to operate
Avoidance of fluorescence thanks to the 1064 nm laser
No consumables
FDA 1040, USP, EP, MHRA and GMP approved
Transfer data wirelessly and securely
Portable library
Type: Handheld Raman spectrometer
Excitation wavelength: 1064 nm
Optical Power: 30-490 mW
Spectral range: 200- 2500 cm-1
Spectral resolution: 8-11 cm-1
Detector: TE cooled InGaAs
Included Libraries: Standard Library contains more than 12,500 Substances – extensible by the user and transferable between devices
Certification: MIL-STD 810 G & IP-68
Regulatory compliance: FDA21 CFR Part 11
Technique approved by: FDA 1040, USP, EP, MHRA and GMP
Connectivity: USB, WLAN
Digital camera: included, with barcode scanner
User Interface: Bright and large touchscreen, large softkey buttons
Battery: two rechargeable Li-Po batteries included
Size: 29.9 cm x 8.1 cm x 7.4 cm
Weight: 1.6 kg
Additional services:
IQ/OQ/PQ document and on-site validation service
Recertification services
SOP documentation for raw material identification
Can Your Handheld Raman Do This? Analyze Through Various Packaging
How Fast is Your Raman on Excipients?
How Fast is Your Raman on Solvents?
How Fast is Your Raman on Cell Culture Materials?
The Raw Material Identification Difference
Efficient, Handheld Material Identification Workflow
If you are interested in further information you can contact our service department using the contact form.